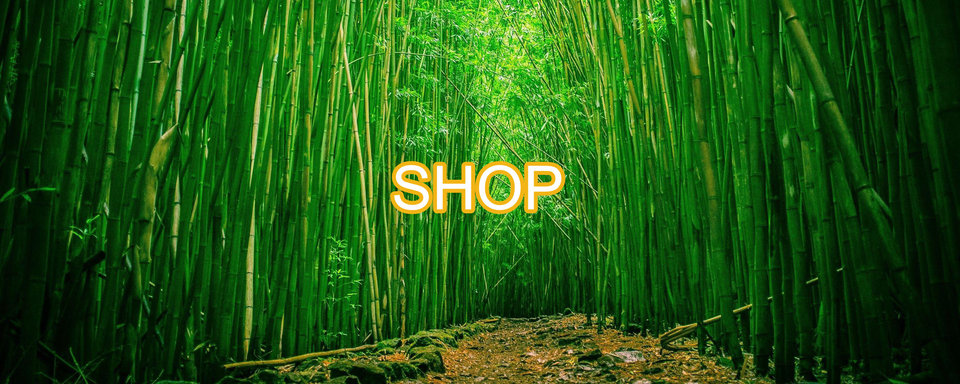 Based on the Kapiti Coast in Aotearoa/New Zealand, Rose creates stunning miniature ecosystems that thrive on their own with little aid.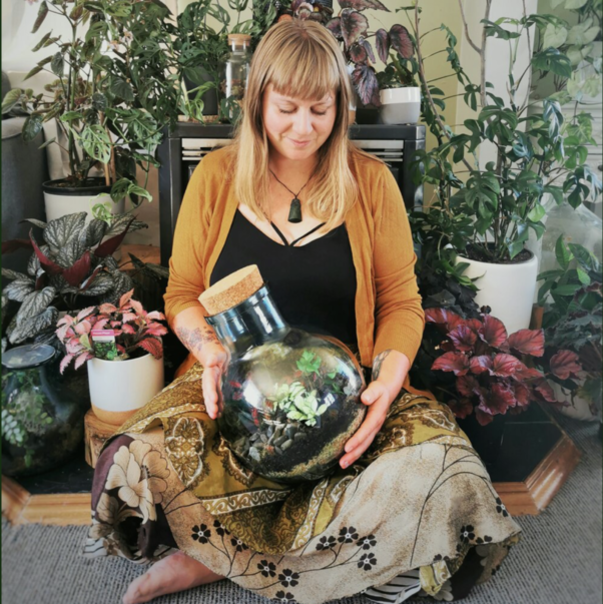 Kia ora fellow nature lovers!
My name is Rose and I created Jungle Botanics as a way to share my passion for plants and natural world with you all.
I started Jungle Botanics whilst living in Melbourne and when it was time to move home to be closer to family and to put down roots, it was a no brainer that I would continue to create Terrariums from my new home on the beautiful Kapiti Coast in Aotearoa/New Zealand.

Click here to link to got to website; Jungle Botanics
HERE ARE A FEW THAT ARE AVAILABLE AT NINJAFLOWER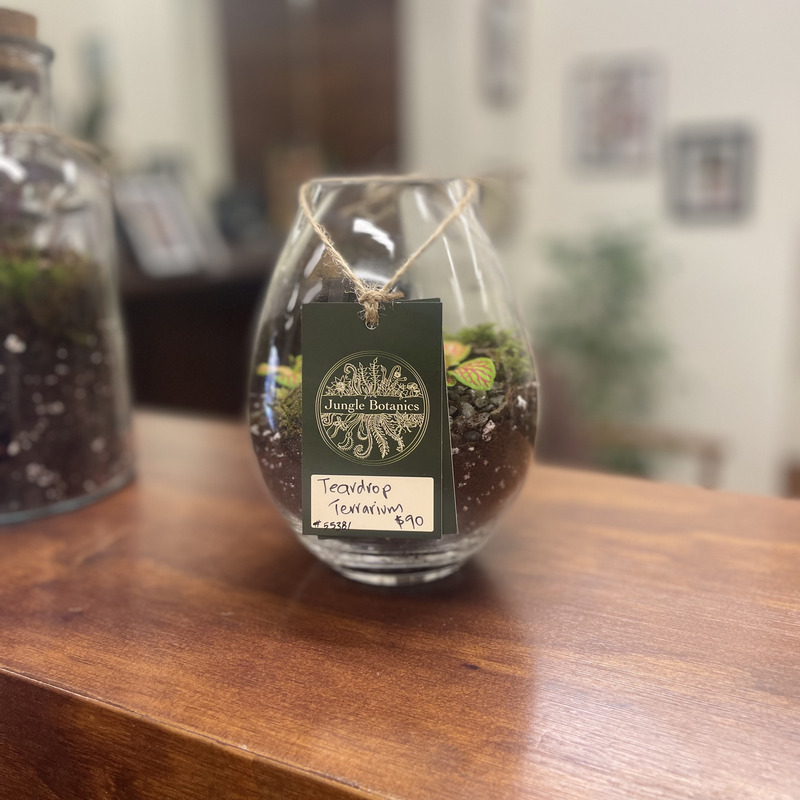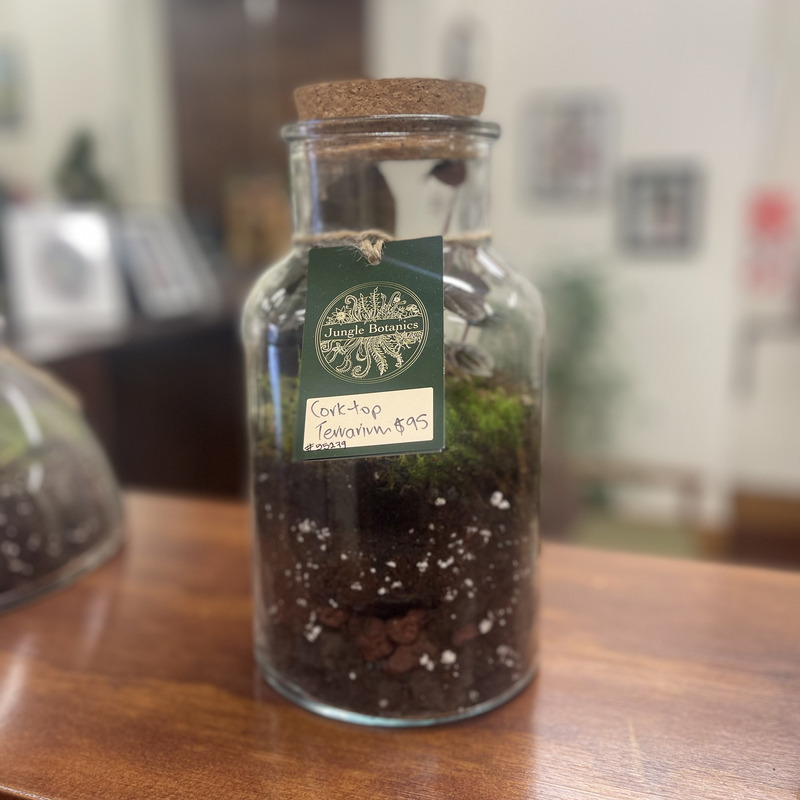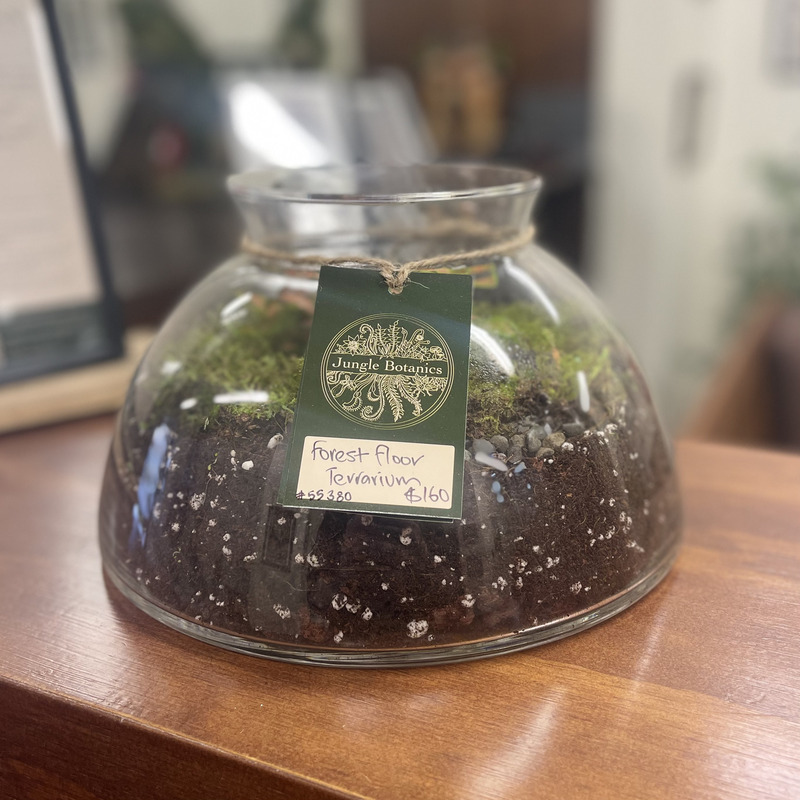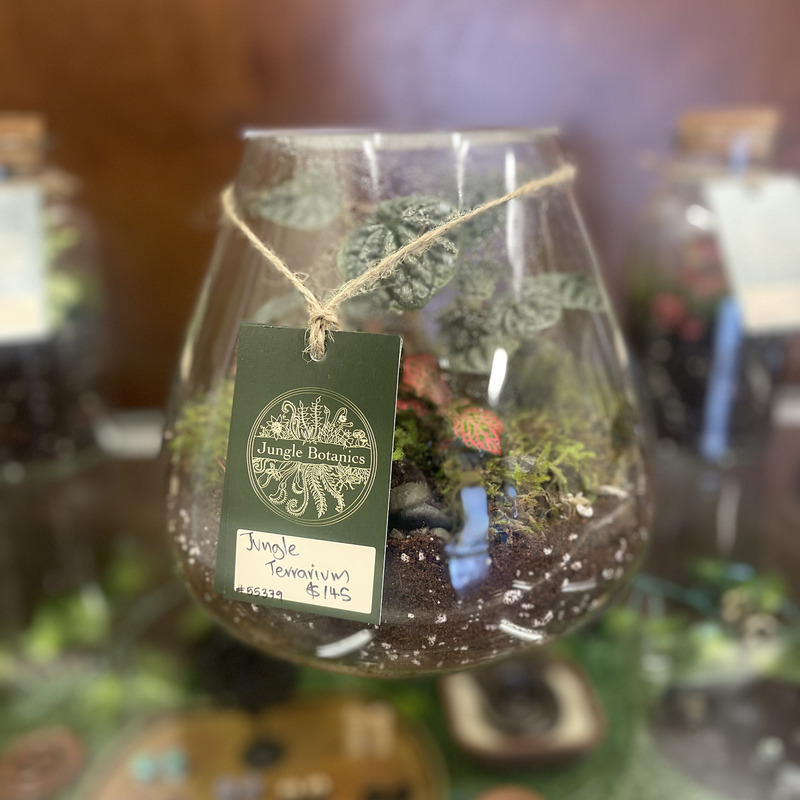 ALL TERRARIUMS ARE PICK UP IN STORE ONLY!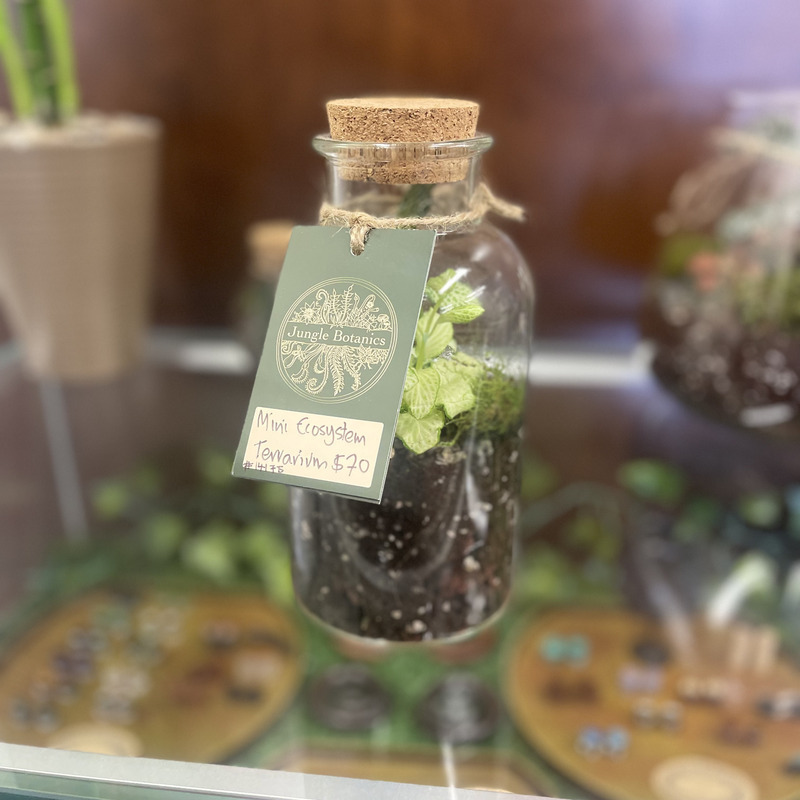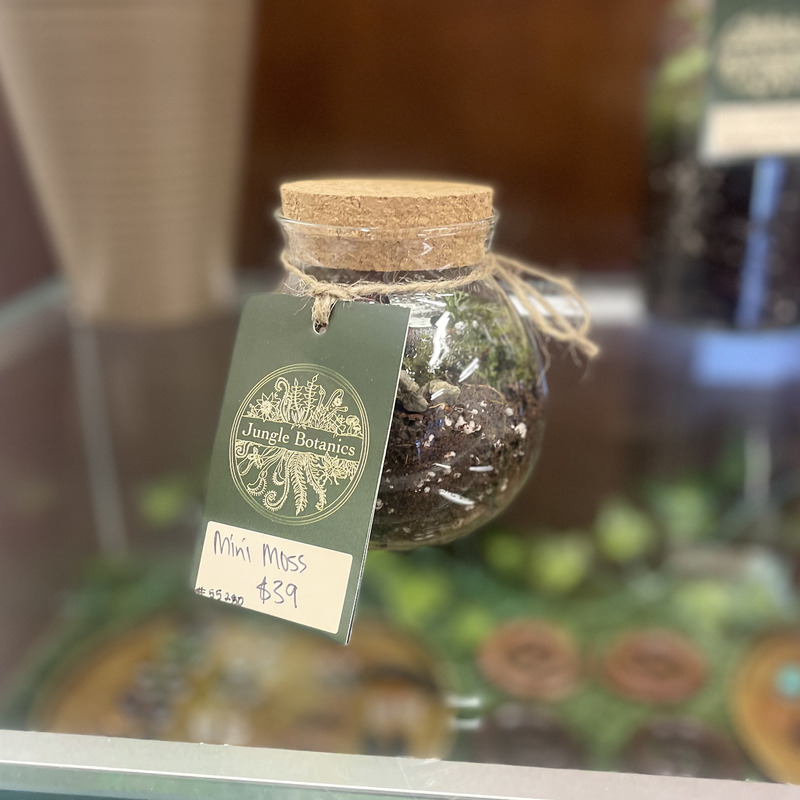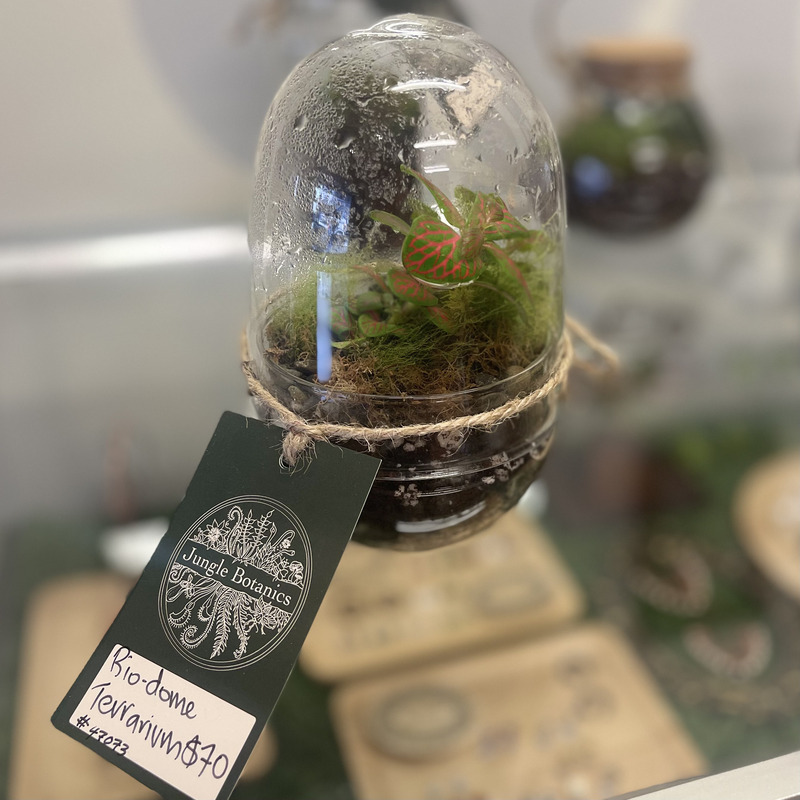 Terrariums are very low maintenance, however there are a few things you need to do that will keep your little ecosystem healthy and happy.
Light: Bright, indirect light. Near a window but not close enough for your plants to burn through the glass. Terrariums are typically made with tropical plants and mosses that do not need direct sunlight, so make sure it's in the right spot and every so often turn it around so that your plants grow evenly. Tropical plants are used to growing under the canopy of the rain forest, so they only receive dappled, indirect light.
Air: Only remove the lid for watering and maintenance. If there are large droplets of condensation forming that do not go away, leave the lid off for a few hours to dry out a bit. Remove any mould or dead foliage as soon as possible.
Water: Each day you should see condensation forming in your Terrarium. This is the natural water cycle that makes your ecosystem self sustaining. Water sparingly and only when this condensation has mostly dried up and the soil layer looks dry. When you do water your Terrarium (which could be every few months or longer depending on how tight the seal) make sure you introduce it slowly, only adding a few squirts from a spray bottle or a few drops as over watering your Terrarium will lead to mould, root rot and too much condensation. If this does happen, remove the lid overnight or until your Terrarium has dried out a bit and then replace the lid and monitor.
Maintain: Wipe down the inside and outside of the glass with a paper towel or lint free cloth every few months to keep your Terrarium looking fresh (this makes such a huge difference). Trim any plants that are outgrowing the space with a pair of clean scissors.
There are no products in this category